Waffles Carrot cake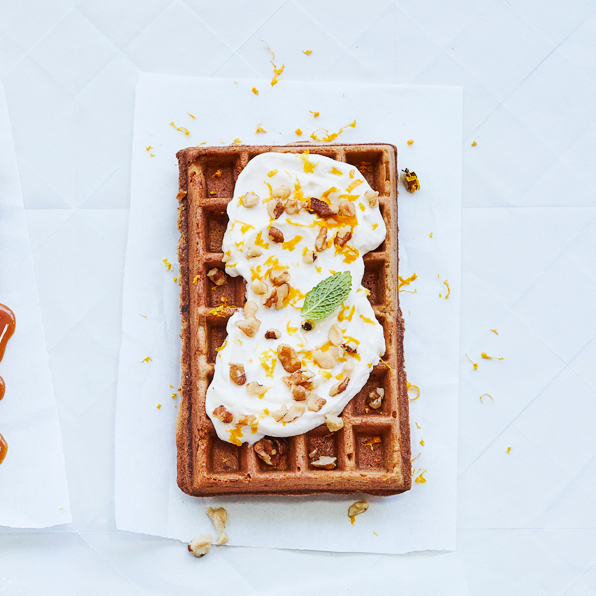 20
3-4 min par gaufre
8
Facile
Ingredients
Décoration : wealnuts, 1 orange, fresh mint bouquet
icing : 5.29 oz. of cheese + juice of 1/2 lemon
6 tablespoons of oil
3 tablespoons of milk
3 eggs
1 Carrot cake baking mix
The recipe
1. Pour the large Carrot cake baking mix into a large bowl and add the eggs and milk, mix, then add the oil and mix again.
2. Pour a ladle of dough into the waffle iron and cook for about 3-4 min until the waffle is golden brown.
3. Then prepare the icing: dilute the contents of the small bag with the lemon juice and whip with the fresh cheese gradually.
4.  Yum yum enjoy!