Thyme and lemon peach pie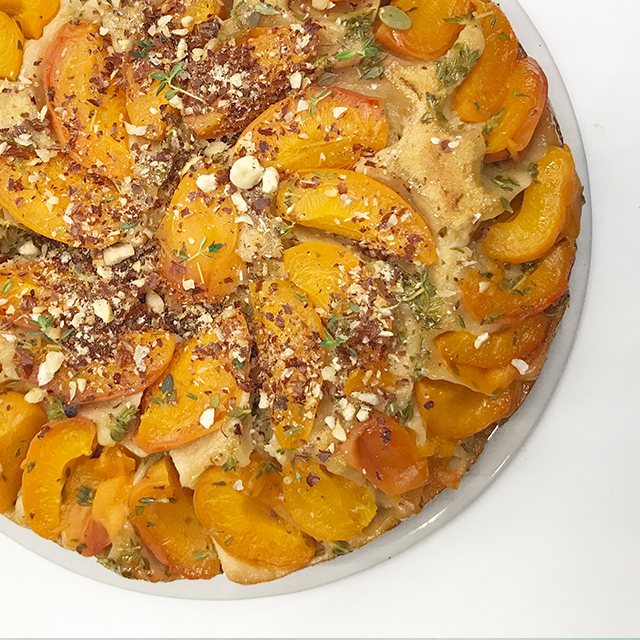 Ingredients
Cake with Rapadura baking mix
5.8 oz. of butter
1/4 cup of milk
2 eggs
4 peaches
Maple syrup or agave syrup
1/2 lemon
Thyme leaves
The recipe
1. Pour the contents of the Cake with Rapadura baking mix in a salad bowl.
2. Add the melted butter, milk and eggs and mix.
3. Cut the peaches into quarters and fry them in a pan with a little maple syrup or agave. Then arrange the fruit at the bottom of a round pan.
4. Add the juice of half a lemon then sprinkle with thyme previously cut.
5. Then pour your dough over and bake everything for 35 min at 350 ° F.
Good tasting !