Raspberry Muffins & Light lemon icing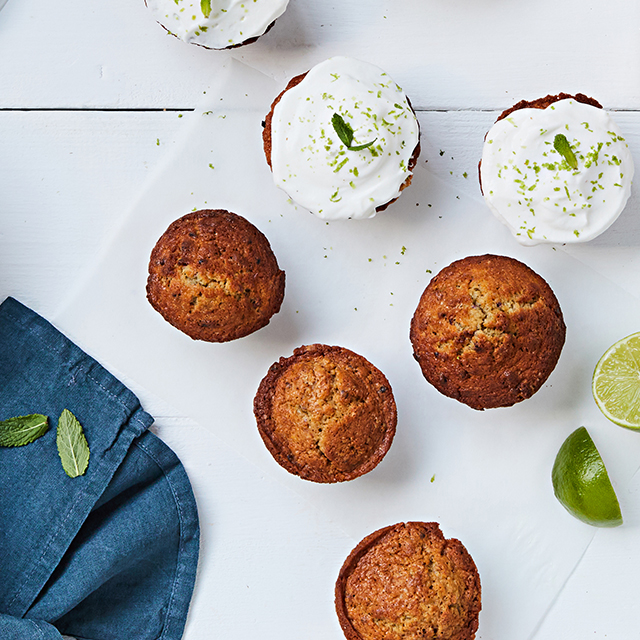 12 min
Around 15 min
For 10 muffins
Ingredients
a hint of vanilla
1.06 oz. icing sugar
1 cup of liquid cream
1/4 cup of milk
2 eggs
5.8 oz.butter
Raspberry muffins baking mix
The recipe
Preparation of Muffins:
1. Preheat oven to 350°F.
2. In a bowl, whisk the melted butter with milk and eggs.
3. Add the contents of the Raspberry muffins baking mix and stir gently.
4. Fill the cups of the muffin pan about 3/4 full. Bake for around 15 min at 350°F.
For the icing:
1. Make a frosting by whisking 1 cup of liquid cream with a mixer for about 6 minutes until a firm cream.
2. Add 1.06 oz. icing sugar, a hint of vanilla and continue to whip.
3. Using a spoon, place the cream on the muffin to form a nice icing and then zest the lemon over it. Add a small mint leaf for the final touch.
Enjoy !