Chocolate apple crumble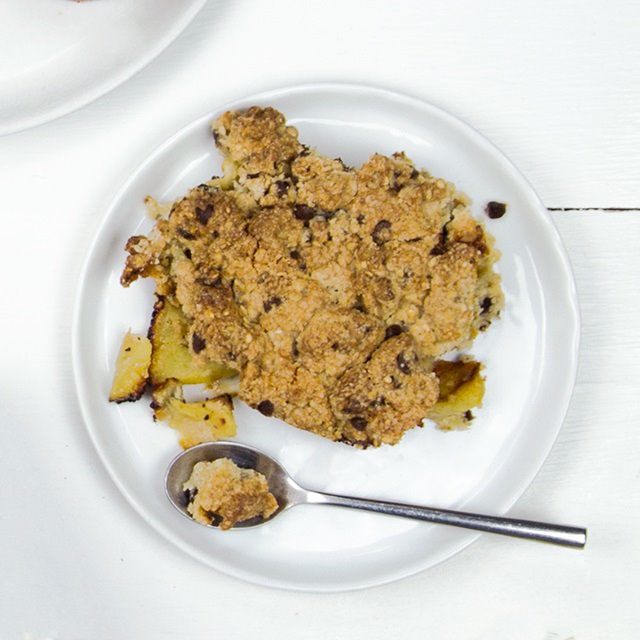 Preparation with children: 15 min
45 min
4 ramekins
Ingredients
1 Box "My first recipes"
50 g of sweet butter
2 apples
The recipe
I put on my hat. With mom or dad I turn on the hoven at 160 ° C.
I peel the apples and cut them into small cubes. Then I put them in a small dish.
I add 20 g butter cut in small dice on my apples.
I fill in the preparation for cookies from the box "my 1st recipes" in a large bowl and I put the rest of the butter all soft.
With my fingers I mix the paste like wet sand.
I add on the apples my dough crumble everywhere.
Mom or dad puts them in the four, in 45 minutes it's ready!
YUM YUM! We enjoy !