Waffle Caramel with fleur de sel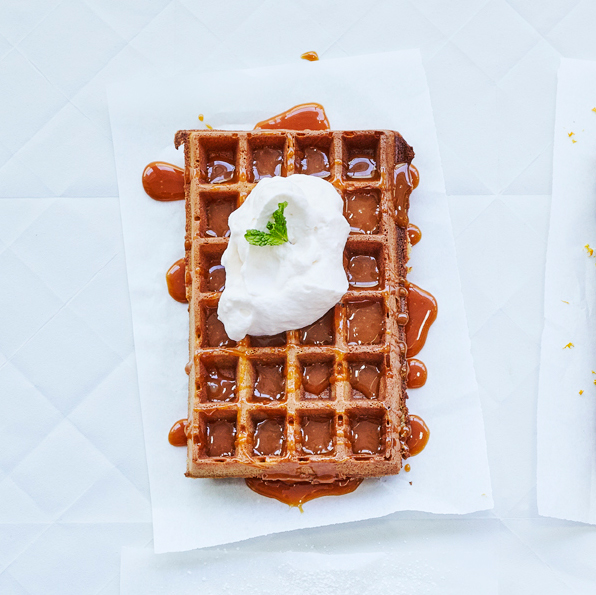 20 min
3-4 min by waffles
8
Ingredients
Decoration: A jar of liquid caramel + a whipped cream bottle + 1 bunch of fresh mint
4 tablespoons of milk
3 eggs
5.82 oz. of butter
pancakes and waffles or madeleines with fleur de sel from Île de Ré baking mix
The recipe
1. In a bowl, whisk the melted butter with milk and eggs.
2. Add the content of pancakes and waffles or madeleines with fleur de sel from Île de Ré baking mix and homogenize without working too much dough.
3. Pour a ladle of dough into the waffle iron and cook for about 3-4 min until the waffle is golden brown.
4. In a plate, pour a nice spoon of hot caramel on your waffle, a little whipped cream and some fresh mint leaves!
5. Taste them still lukewarm!
Enjoy !