The skeleton Cake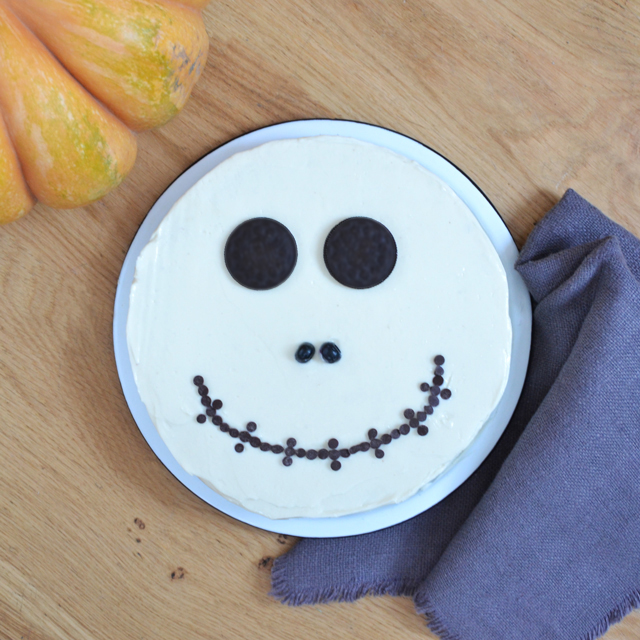 Ingredients
Carrot cake baking mix
3 eggs
3 tablespoons of milk
9 tablespoons of oil
icing: 5.3 oz. of cream cheese + juice of ½ lemon
Decoration: 2 black round cookies + 2 blueberries + a bunch of chocolate chips
The recipe
1. Preheat your oven to 350 ° F.
2. Pour the contents of the large bag of carrot cake into a bowl. Add the whole eggs and milk, mix, then add the oil and mix again.
3. Cook in a round mold for 20 to 25 min.
4. Meanwhile, prepare the icing: dilute the contents of the small bag with the lemon juice and whip with the cream cheese gradually.
5. Let the cake cool down and unmold it.
6. Smooth the cake by cutting out the excess and cover it with fresh frosting.
7. Place 2 black cookies / cookies for the eyes, 2 blueberries for the nose, chocolate chips for the mouth.
Happy Halloween!