The Bloody Waffles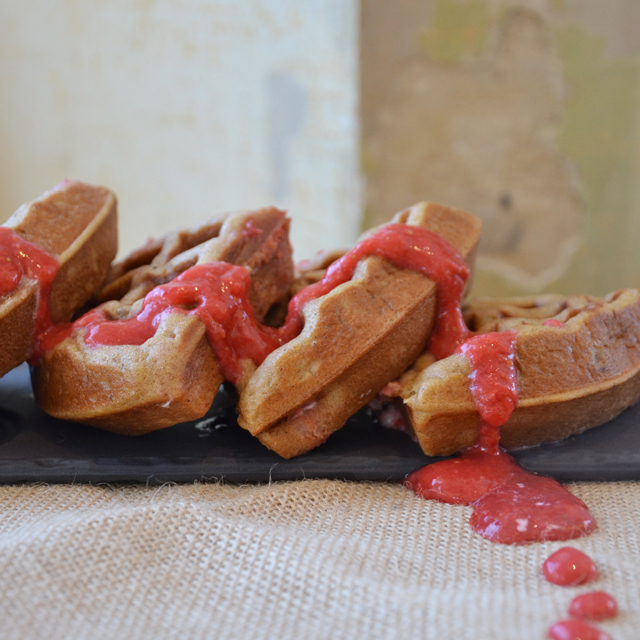 Ingredients
Carrot cake baking mix
3 eggs
3 tablespoons of milk
6 tablespoons of oil
coulis: 1.8 oz. of strawberries + 1.8 oz. of raspberries
The recipe
1. Pour the contents of the large bag of carrot cake into a bowl. Add the whole eggs and milk, mix, then add the oil and mix again.
2. Cook in a waffle iron for 2 to 3 minutes.
3. Prepare the coulis: mix 1.8 oz. of strawberries with 1.8 oz. of raspberries until the consistency of a grout.
4. Unwrap the waffles, place them on a plate and add the grout on top in a terrifying way.
Bloody, but delicious to eat, these waffles will delight your taste buds!