Salmon-avocado buckwheat blini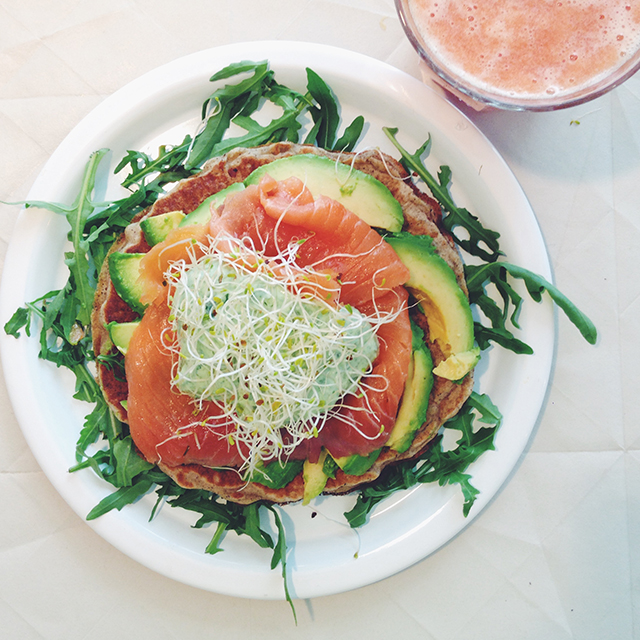 Ingredients
buckwheat blinis baking mix
1 cup of milk
1.8 oz of butter
2 eggs
1 oz. of Rocket
1 ripe avocado
2 slices of salmon red label
The recipe
1 . Pour the contents of the 2 bags of the mixture for buckwheat in a salad bowl.
2. Melt the butter with the milk, then pour the mixture over the preparation. Add the eggs and mix. Let stand for 30 minutes.
3. Drop about 2 tablespoons of dough to get a large blini.
4. Turn it over as soon as small bubbles appear on the surface and brown the other side. Cut your avocado in half, then using a large spoon remove the flesh from the skin without damaging it.
5. Cut into thin slices. Place your blini on a plate, on a rocket bottom.
6. Place the slices of avocado then slices of salmon label red finely cut, according to your taste. Sprinkle with gomasio and soy sprouts.
Enjoy for aperitif or main course!