Rooibos chaï Financiers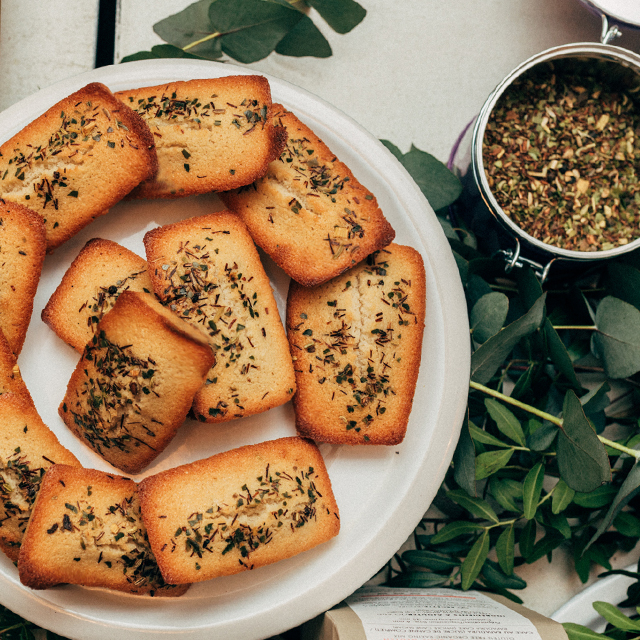 Ingredients
Financiers baking mix
3 tablespoons of rooibos chaï Lov Organic
3 eggs white
3.17 oz. of butter
The recipe
1. Melt the butter with 3 tablespoons of rooibos chaï and filter with a strainer.
2. Pour the contents of the Financiers baking mix in a salad bowl.
3. Add the egg whites and beat vigorously to obtain a homogeneous paste.
4. Add the fragrant butter and mix until the mixture is smooth.
5. Divide the mixture into small baking pans or in a buttered mold
6. Sprinkle with a little rooibos chaï. Bake for 5 minutes at 460 ° F then lower to 350° F and leave about 10 minutes.
Unmould immediately and let cool!