Raspberry cake & chocolate icing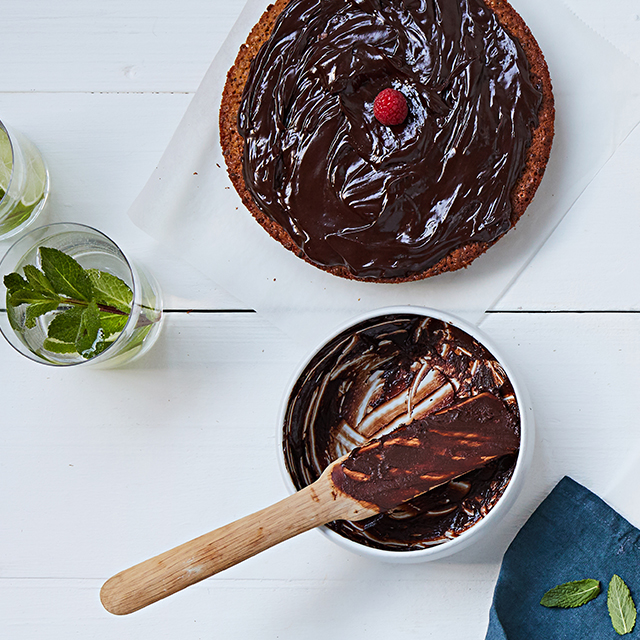 Ingredients
5.8 oz.butter
2 eggs
1/4 cup milk
3.53 oz. of liquid cream
3.53 oz. of chocolate chips
1 baking mix
The recipe
1. Preheat oven to 350°F.
2. In a bowl, whisk the melted butter with milk and eggs.
3. Add the contents of the Raspberry muffins baking mix and stir gently.
4. Fill the cups of the muffin pan about 3/4 full. Bake for around 15 min at 350°F.
5.  Pour the mix in a round mold of 20 cm. Bake for around 25min.
5. Meanwhile, pour 3.53 oz. of liquid cream into a saucepan and gently bring to a boil. When the cream begins to boil, turn off the heat and pour 3.53 oz. of chocolate chips.
6. Mix until you get a smooth and shiny mixture.
7. Pour the chocolate on the cake from the oven to form a nice icing.
Leave it to cool and enjoy !