Raspberry and chocolate marble cake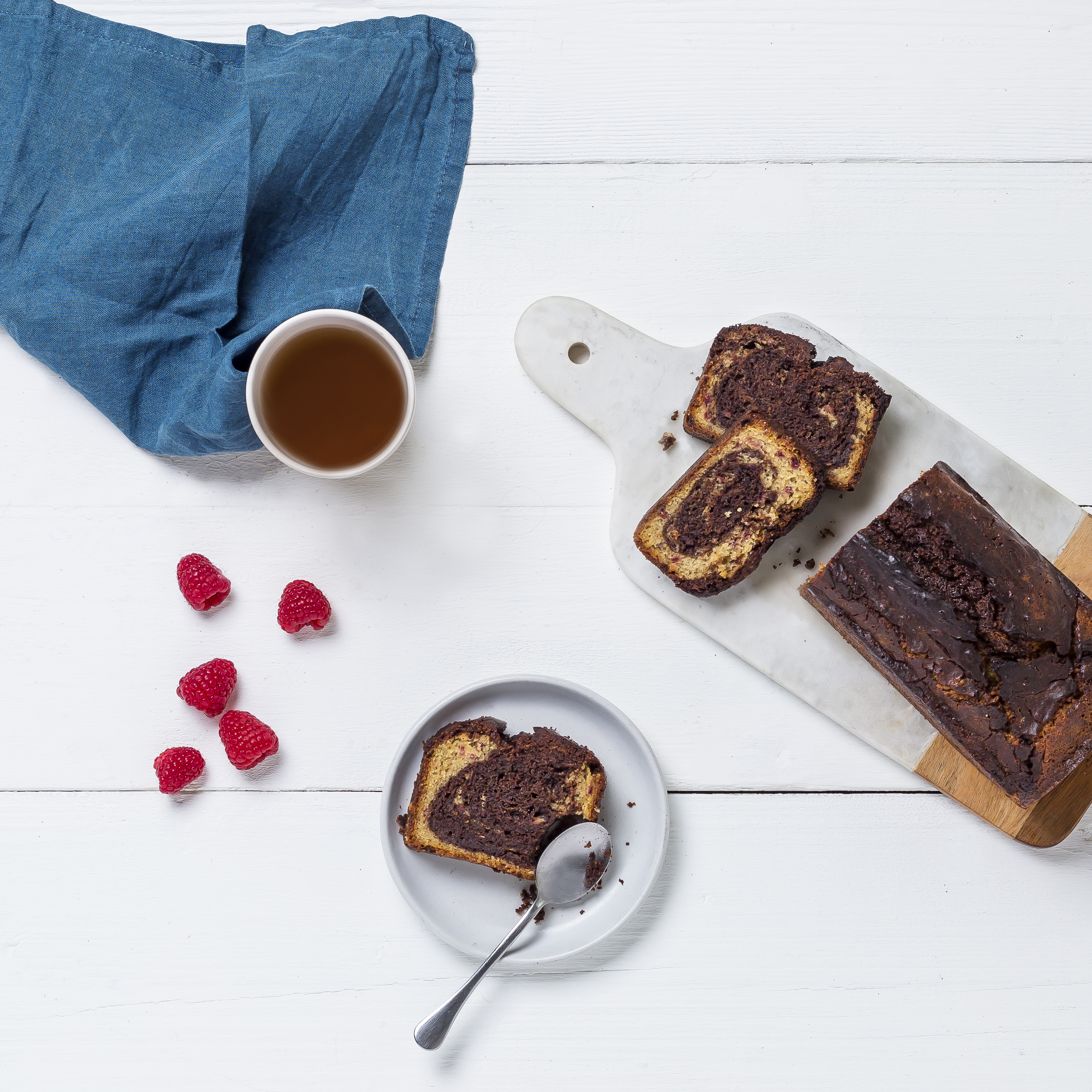 Ingredients
3 tablespoon of milk
3.53 oz. of chocolate
1/4 cup of milk
2 eggs
5.8 oz. of butter
1 Raspberry muffin baking mix
The recipe
1. Preheat your oven to 350°F.
2. In a bowl, whisk together the melted butter, milk and eggs.
3. Add the contents of the Raspberry Muffin mix and mix very lightly.
4. Pour half of the muffin batter into a cake pan.
5. Melt 3.53 oz. of chocolate with 3 tablespoons milk in a saucepan over low heat.
6. Add the melted chocolate to the remaining dough and mix gently.
7. Pour the resulting dough into the cake pan.
8. Bake for about 25 minutes.
Yum ! Enjoy!