Quiche Lorraine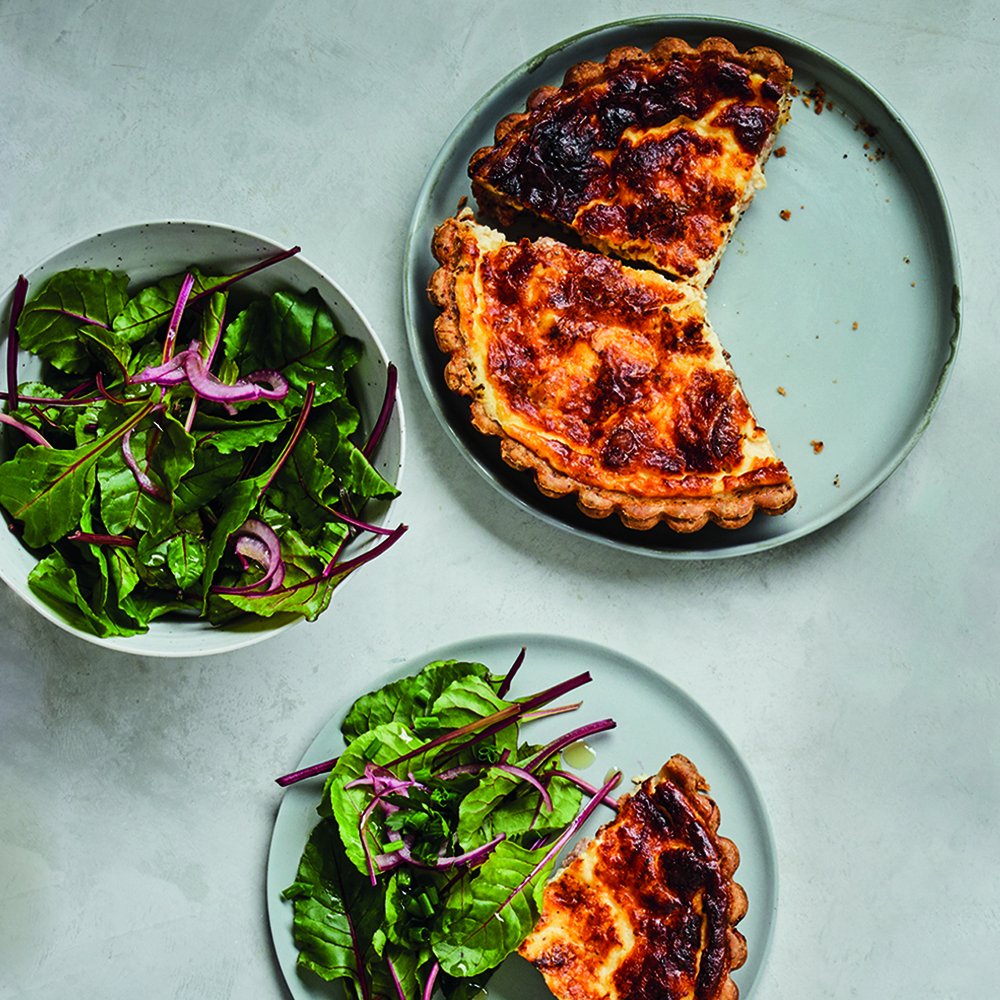 20 min
35-40 min
6 à 8 p
Facile
Ingredients
1 preparation Salted Pie Background (and its ingredients)
3 eggs + 1 yellow
30 cl liquid cream + 140 g thick cream + 10 cl whole milk
50 g grated emmental
200 g smoked bacon
1/2 c.c Nutmeg
The recipe
Follow the recipe on the back of the Salted Pie package.
Divide the Emmental on the quiche bottom and add the bacon cooked in the pan.
Beat the eggs, the yolk, the milk and the creams, add the nutmeg, season with salt and pepper. Pour on the filling.
Put in the oven 35-40 min at 180 ° C.
Enjoy!