Pim's marlette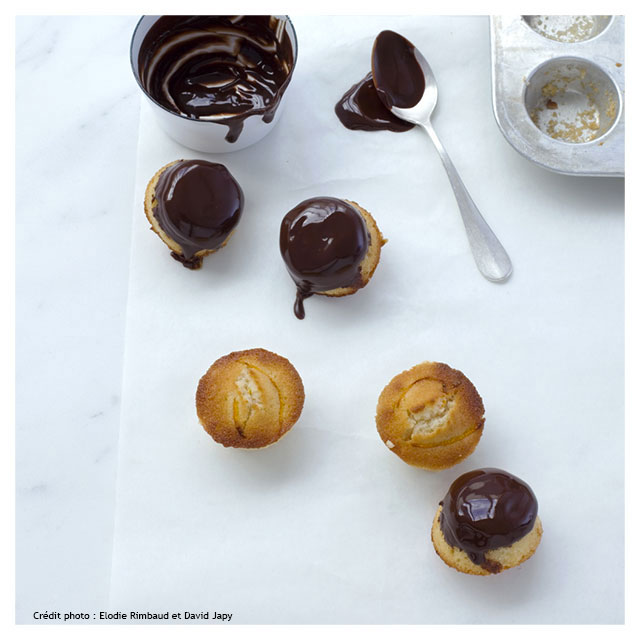 Ingredients
3 eggs white
3.17 oz. Butter
Financiers baling mix
Chocolate
0.7 oz. butter for melted chocolate
1 organic orange
The recipe
1. Preheat oven at 428°F
2. Pour the financiers baking mix into a bowl. Add the egg whites and whisk vigoursly for a smooth batter.
3. Add the melted butter and stir until the mixture is smooth. Add the zest and juice of an orange.
4. Pour the batter into individual financier cake molds or other buttered cake pan.
5. Bake for 2 min at 428°F, then reduce oven temperature to 350°F and bake for 5 min.
6. Remove from the cake pan and allow to cool on a wire rack before eating.
7. While the financier cooks, melt the chocolate in a bain-marie with butter. Dip the financiers one by one into the melted chocolate, halfway up, then put them back into their molds, chocolate in the bottom.
Cool for half an hour. Unmould, enjoy!