Muffins chocolate – caramel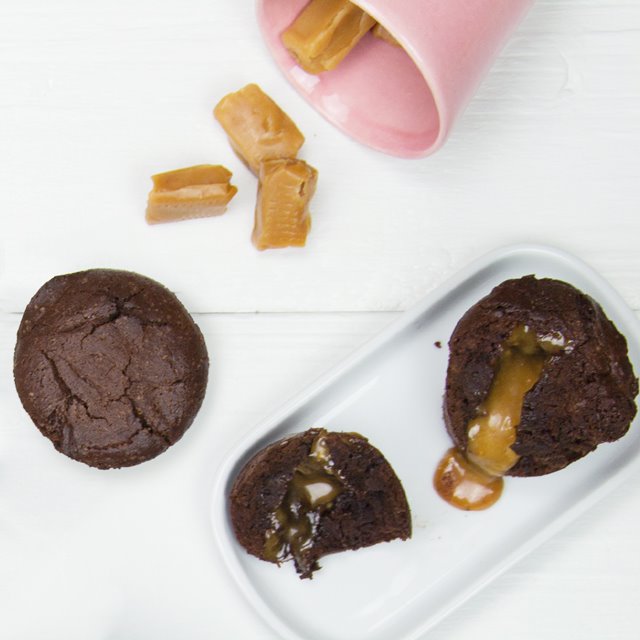 Preparation with children: 15 min
10 min
4 mini muffins
The recipe
I put on my hat. With mom or dad I turn on the hoven at 180 ° C.
In a saucepan I melt the butter and I pour the contents of the chocolate fondant preparation of the box "my first recipes", I quickly extinguish the fire and I mix until the chocolate chips are well melted.
I break the egg, fill  the yolk and I mix well with my wooden spoon or with my fingers.
I fill in 4 muffin cups or small ramekins and I lick the spoon.
I put down with my finger 2 soft caramels (without eating them!) In the middle of each muffin.
Mom or dad puts them in the four, in 10 minutes it's ready!
YUM YUM! We enjoy !