Madeleines on chocolate shell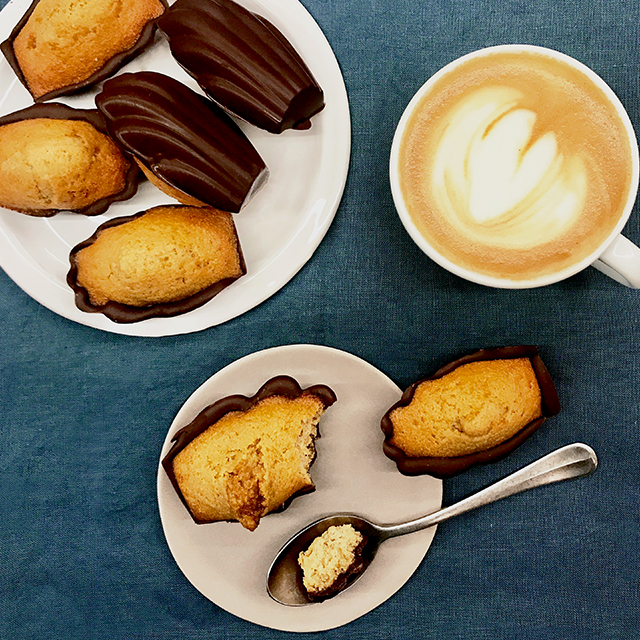 10 min
8 min
24 madeleines
Facile
Ingredients
1 preparation Madeleines with fleur de sel from Île de Ré
165g of sweet butter
3 eggs
5.5cl of milk (55g)
Chocolate chips
Grated coconut
The recipe
1. Preheat your oven to 374 ° F.
2. Mix the softened butter, eggs and milk in a large bowl.
3. Gradually pour the contents of madeleines with fleur de sel from Île de Ré baking mix  in the mixture and homogenise without overworking the dough.
4. Place 20 minutes in the refrigerator (optional)
5. Fill the madeleines molds and cook for 2 min at 375°F then lower the oven to 300°F and cook for 6 min.
6. Unmold your madeleines right out of the oven and let them cool.
7. Meanwhile, melt the chocolate chips in a saucepan over low heat and stirring regularly. When your chocolate is ready, cover the back of your madeleines with it.
Let cool again so that the shell hardens and is crunchy in the mouth! Enjoy your meal !