Island cake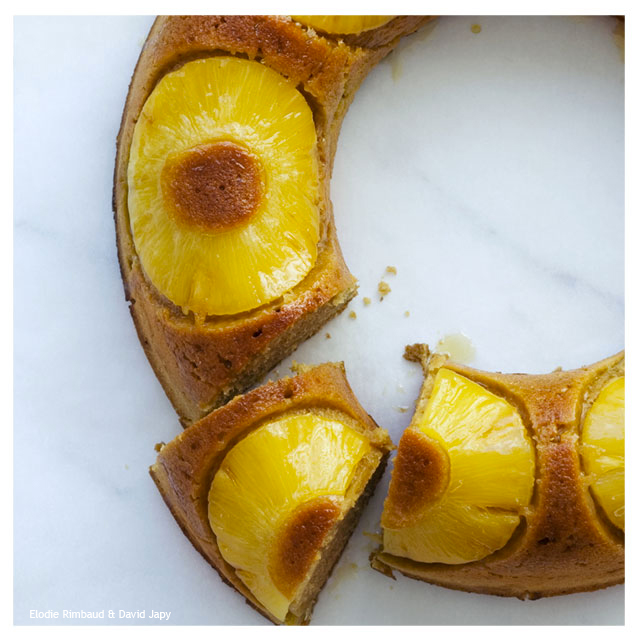 Ingredients
Rapadura cake baking mix
2 eggs
1/2 cup milk
3.52 oz. cup butter
1 rum cork
Some slices of fresh pineapple
The recipe
1. Pre-heat oven at 350°F.
2. Pour the content of the rapadura cake baking mix into a large bowl.
3. Add the melted butter, milk and eggs, add a rum cork and mix.
4. Place in the bottom of a buttered cake tin, pineapple rings and cover with your preparation.
5. Bake for 35 min at 350°F.
6. Turn out and turn over your cake.
Enjoy with coconut water !