Icing madeleines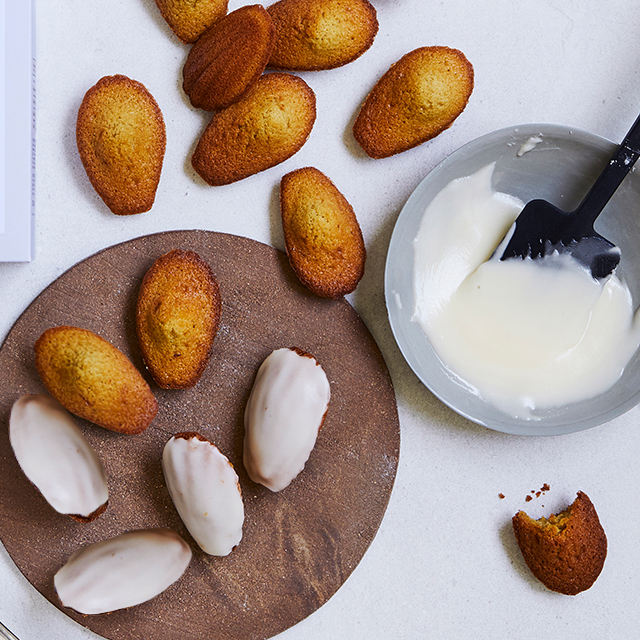 10 min
35 min
24 madeleines
Facile
Ingredients
Madeleines with fleur de sel from île de ré
165g of sweet butter
3 eggs
5.5cl of milk (55g)
60g icing sugar
Pressed orange juice
The recipe
1. Preheat your oven to 190 ° C (th.6-7)
2. Mix the softened butter, eggs and milk in a large bowl.
3. Gradually pour the contents of madeleines with fleur de sel from Île de Ré baking mix  in the mixture and homogenise without overworking the dough.
4. Place 20 minutes in the refrigerator (optional)
5. Fill the madeleines molds and cook for 2 min at 375°F then lower the oven to 300°F and cook for 6 min.
6. Unmold your madeleines right out of the oven and let them cool.
7. Mix the icing sugar with a few spoons of freshly squeezed orange juice. The consistency must be quite thick.
8. Brush the bottom of the madeleines with this orange icing.
9. Dry before tasting.
Enjoy your meal !