Chocolate fondant with orange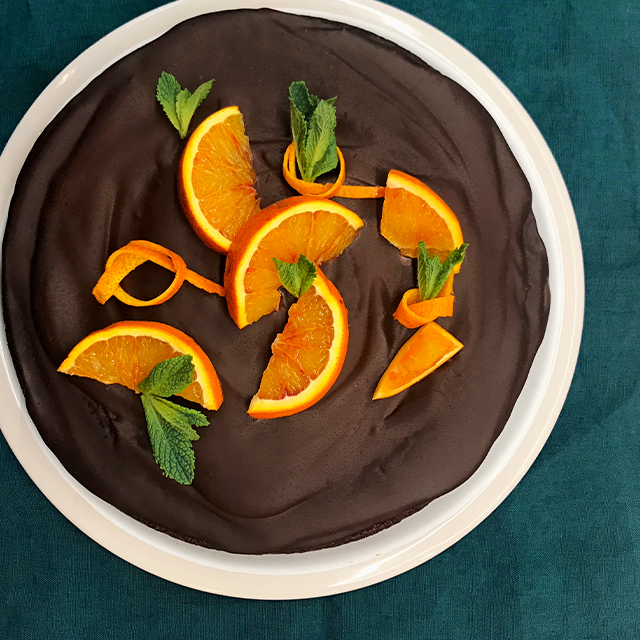 Ingredients
chocolate fondant baking mix
3.9 oz. of butter
3 eggs
3-4 oranges
The recipe
1. Preheat oven to 350°F.
2. Melt the butter in a large saucepan. At low heat, add the chocolate fondant baking mix and stir until you have a smooth batter.
3. Remove pan from stove, add eggs to the saucepan and whisk to combine.
4. Zest your oranges.
5. Incorporate your orange zest into your Marlette fondant mix. Pour into a buttered cake pan (Ø 24cm)
6. Bake for about 10-15 min at 350°F. The cake should be cooked on the edges but still trembling in the middle when you shake the mold. Arrange some slices of oranges and mint leaves for decoration.
Let cool before eating.