Chocolate fondant infused with orange cinnamon rooibos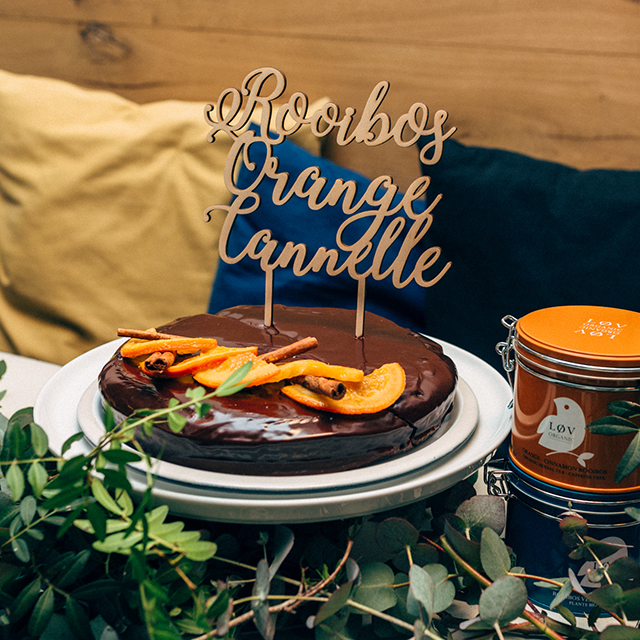 Ingredients
chocolate fondant baking mix
3.52 oz. of butter
3 eggs
3 tablespoons of orange cinnamon rooibos Lov Organic
The recipe
1. Preheat your oven to 350°F.
2. Melt butter and 3 tablespoons orange cinnamon rooibos in a saucepan over very low heat
3. Filter the mixture using a strainer.
4. Then add the flavored butter to the chocolate fondant baking mix and mix until the chocolate is melted.
5. Out of the fire, add the whole eggs and mix again.
6. Pour into a cake pan and cook for about 10-15 minutes! The middle of the cake must still be flickering when you move the mold.
7. To make the icing, melt on very low heat, 3.17 oz. of dark chocolate chips with 3.17 oz. of liquid cream. Add 2 tablespoons rooibos and let infuse a few minutes.
Add some candied orange peel for decoration and enjoy!