blueberries muffins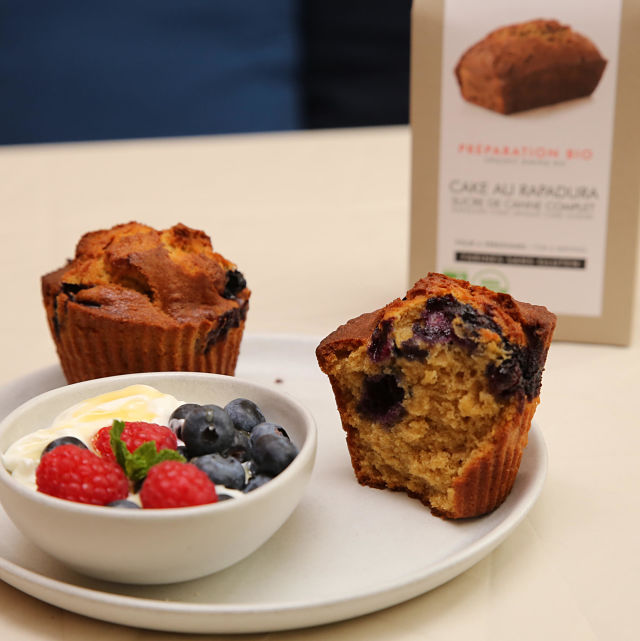 Ingredients
rapadura cake baking mix
3.52 oz. of blueberries
½ cup milk
2 eggs
½ cup butter
The recipe
1. Preheat your oven to 350°F
2. In a salad bowl, mix the rapadura cake baking mix with the melted butter and the whole eggs.
3. Add the milk little by little while mixing.
4. Add 3.52 oz. of blueberries to the dough.
5. Pour the dough into muffin cups (or a buttered cake tin of 20cm x 8cm) Bake about 25-30 min (check the cooking with the tip of a knife, it must come out clean)
Let cool before unmolding and then enjoy!